Candle of the Month – Sweet Spice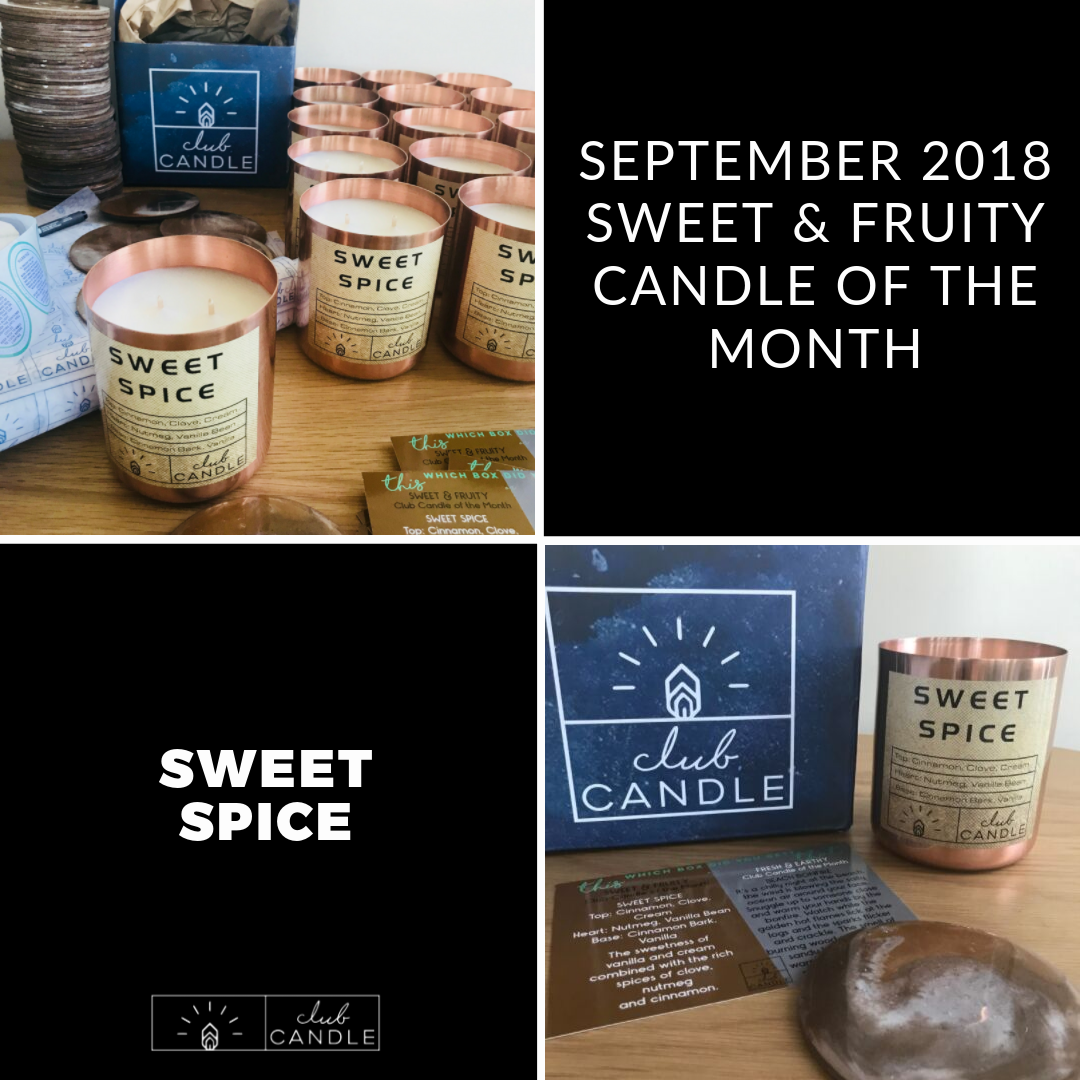 Our September 2018 Sweet and Fruity Candle of the Month is...
Sweet Spice
With the sweetness of vanilla and cream combined with the rich spices of clove, nutmeg and cinnamon. Our Sweet Spice smells just like a soy chai latte if only we had a scratch and sniff technology through the internet! 
Top: Cinnamon, Clove, Cream
Heart: Nutmeg, Vanilla Bean
Base: Cinnamon Bark, Vanilla
We've poured in a copper metal vessel and topped it off with a double wick. We love the coppers and caramels in home decor at the moment, they are two colours that look great with any decor style.
This month we teamed up with our Instagram friend @nikoftime_ who creates artwork with everyday items like chopping boards and prints. She created some amazing candle coasters using coppers, browns, vanilla, caramel and glitters to compliment our September candles and make the ultimate bonus gift.
If you're not yet a subscriber and wondering how it all works our Club Candles of the month arrive in a tough blue box that's shipped on the 1st of the month. We wrap each candle with care in our branded tissue paper and sometimes even add a free gift. You are surprised with a different scent and container every month.
If you think that's too much, we have the option of every 2nd month or once every 3 months, it's all up to you. With no lock-in contracts, you can swap, change or cancel at any time.
---