Candle of the Month – Sweet Pea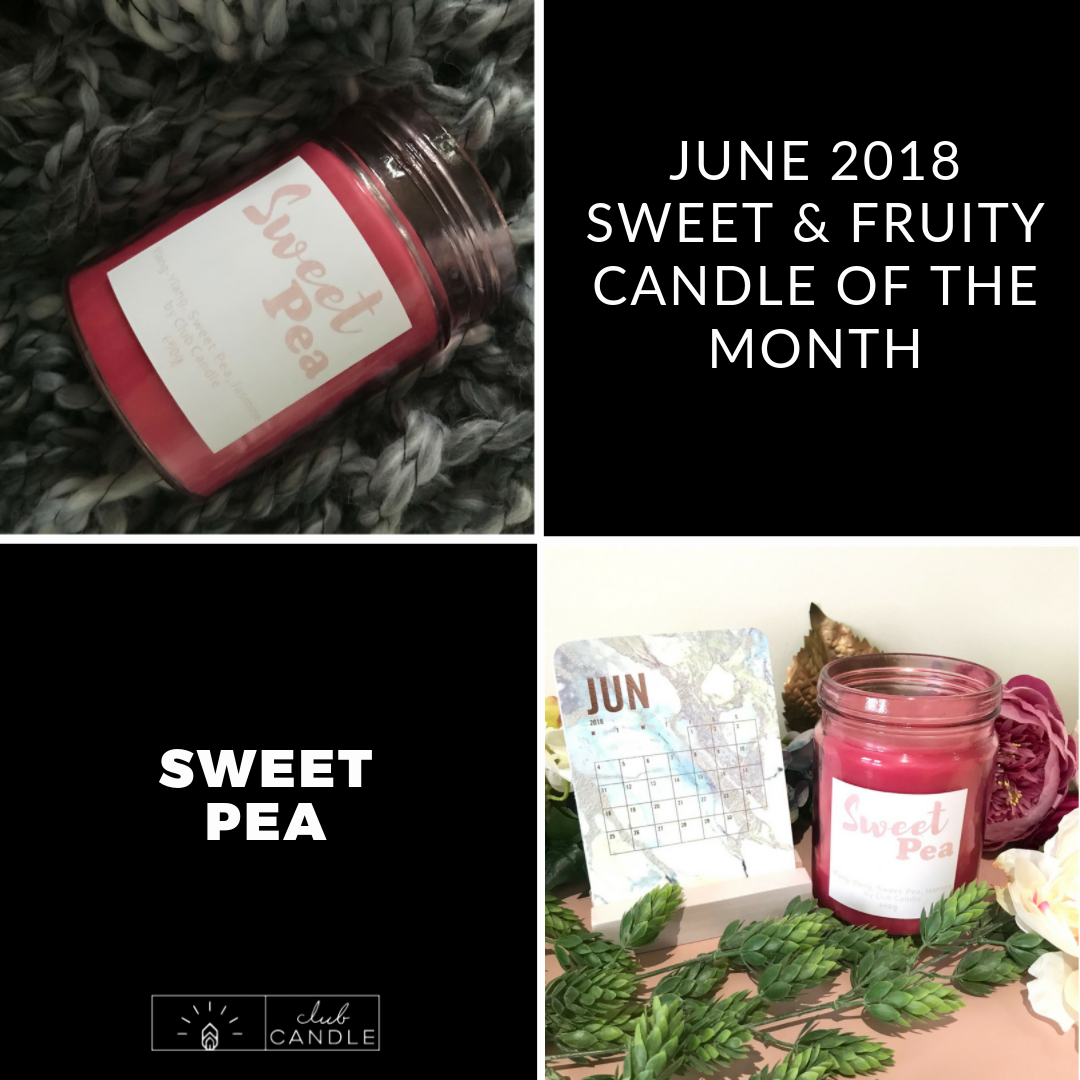 Our June 2018 Sweet and Fruity Candle of the Month is...
Sweet Pea
With delicate notes of Sweet Pea, Ylang-Ylang and Jasmine. This trio of sweet, slightly fruity and floral scents combined have amazing mood-elevating properties. This month was massive, we poured this blend of pink soy wax and sweet pea into a large pink glass jar, with a double wick weighing in at 650g of wax, that's 1 and ½ times the size of our normal candles.
Sweet Pea is a classic light and flirty scent used in popular bath products, we've blended it with hints of Jasmine and Ylang Ylang both very feminine aromas to make our Sweet Club Candle of the month for June.
If you are not to sure what Club Candle is, we are a group of candle lovers, we have them in the lounge room, bedroom, bathroom and at the office. We go through them so quickly we created a subscription club where you get a different candle sent to your doorstep once a month. We are a little different than some of the subscription companies out there with no contracts, exit fees or minimum purchase, you just pay by the month. We just want to share our love of candles and ship free to anywhere within Australia.
If you want to join the candle club, we have a great deal running until the end of August 2018 - subscribe and get a candle box for you and we'll let you choose anyone in Australia and we will send another candle box to them for free, it's win win. Choose from our 3 boxes Sweet and Fruity with scents like Sweet Pea, or if you prefer natural, refreshing, earthy aromas, then the Fresh and Earthy box will be your first choice. If you can't decide we can surprise you. You'll get a mix of either the fresh or Sweet box each month.
---