Candle of the Month – Sunshine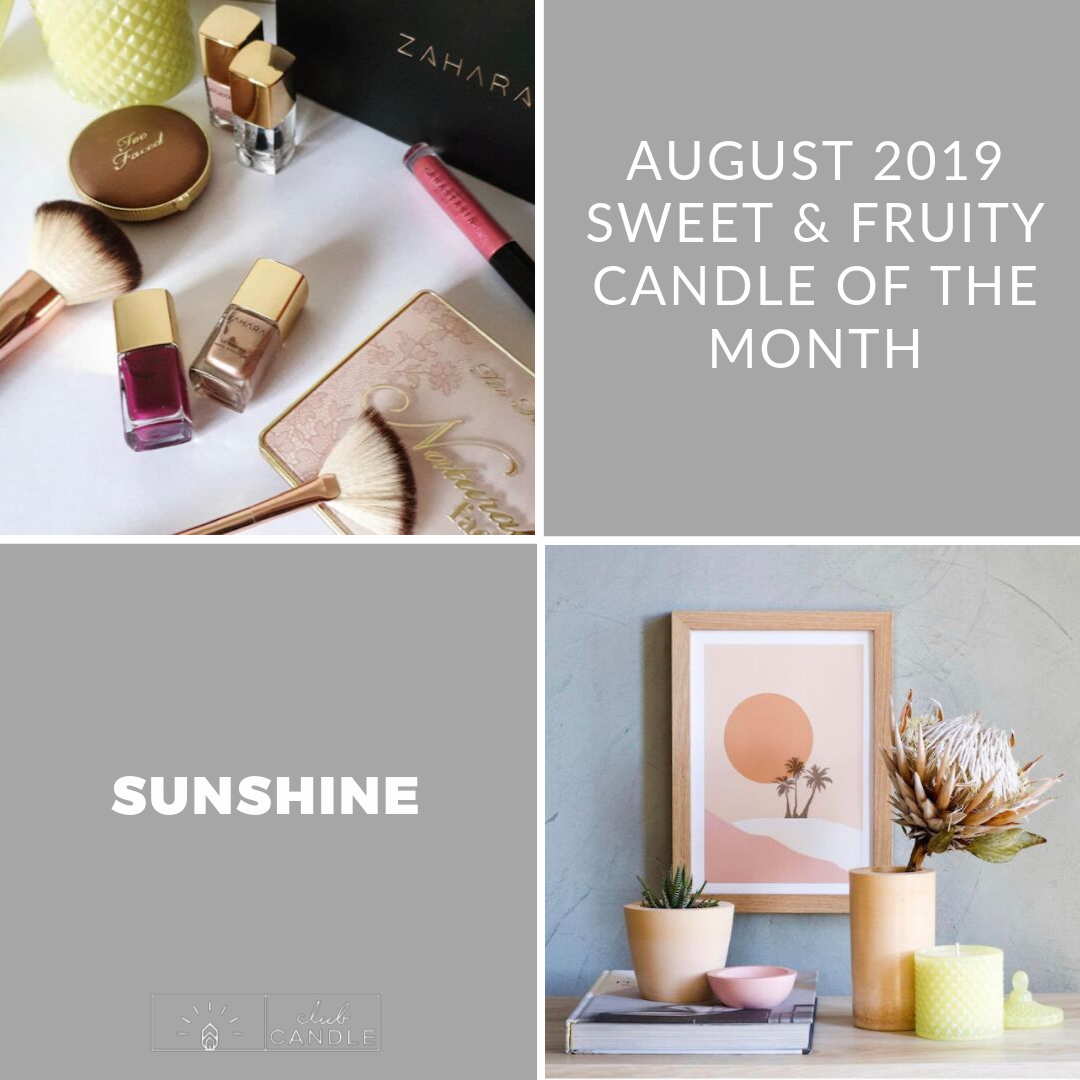 Our August 2019 Sweet and Fruity Candle of the Month is...
Sunshine
Yep if the sunshine had a scent this would be it. With all the perfect fruitiness of mandarin, peach, apricot and cranberry. It's the ultimate summer scent.
Club Candles are all handmade on the NSW Central Coast using our creamy soy blend wax. We use and 100% pure cotton wicks and high-quality fragrance. In each box, you'll get a bit of information about your candle scent and a personal handwritten note from us.
We really love candles and love that we can surprise you each month with a new candle to enjoy.
 Give a gift!
Our Candles make the perfect gift when you just don't know what to give. Choose a pay by the month or you can choose a pre-paid 3 or 6 month subscription where you'll pay upfront, set and forget. We send our boxes with a special personalised note, so just write what you'd like us to send in the special instructions.
---