Candle of the Month – Nest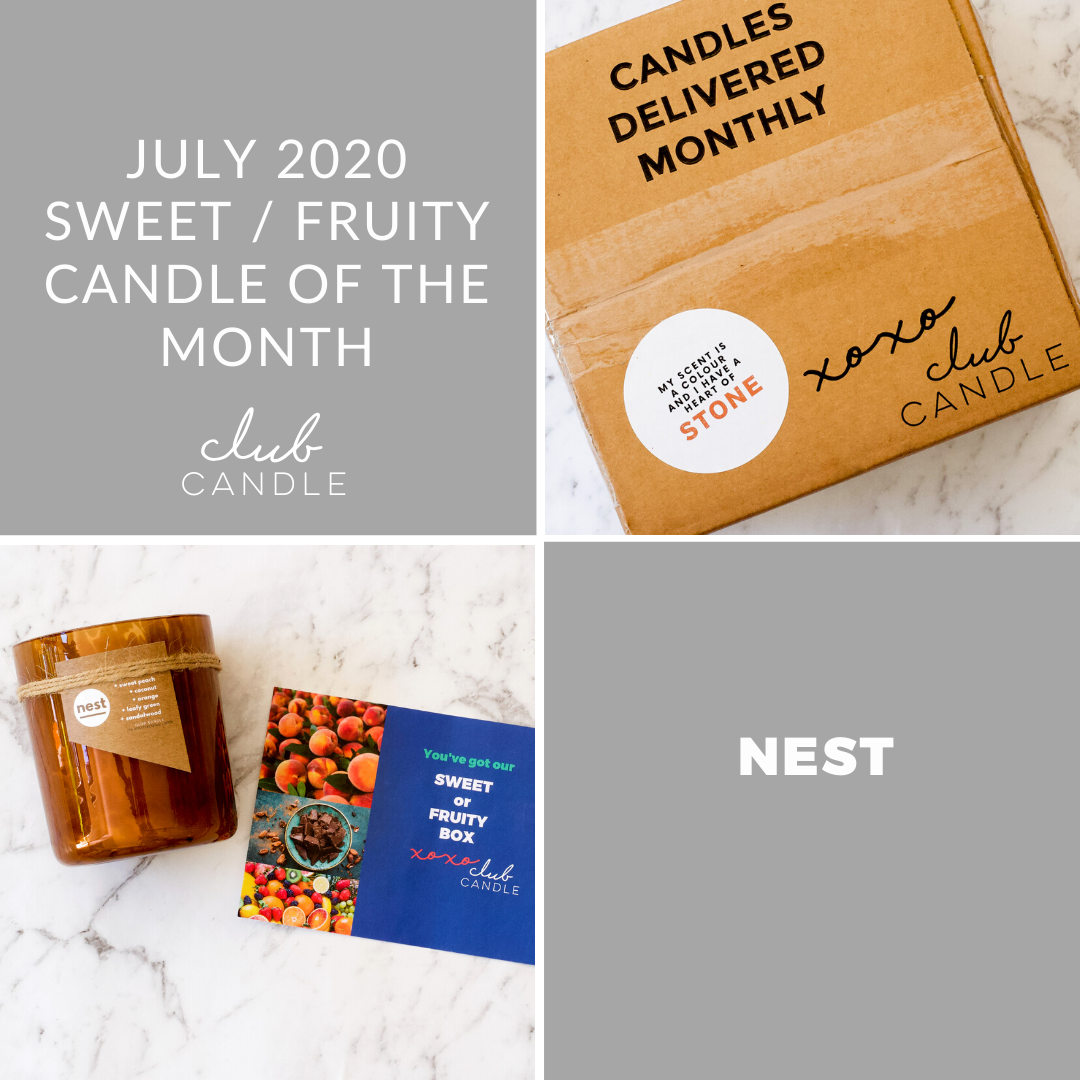 Our July 2020 Sweet / Fruity Candle of the Month is...Nest
Peach, coconut, mandarin nectar, leafy green, orange, sandalwood
TOP NOTES: Peach, Cream, Coconut
MIDDLE NOTES: Leafy green, Florals, Mandarin Nectar
BASE NOTES: Cedarwood, Orange, Sandalwood
With us all spending most of our time at home, our challenge this month was to explore the concept of comforting themes. Our homes are our safe place, and we were inspired by natural textures, warm shades and sweet scents to bring a feeling of warmth into our homes.
There is nothing better in the cooler weather than a warm dessert. Peach cobbler was a favourite of mine that we only ate at dinner parties or special occasions. For me, it brings a feeling of warmth and family. Our homes are a safe space, away from the worries of the outside world. Now used for our office, school, restaurant, movie theatre, library and hotel. A scent should evoke a feeling and this one was nest.
The two different variations of the word are
NEST - a structure or place made or chosen by a bird for laying eggs and sheltering its young.
NESTING - the instinct to clean and organise your home for a new baby.
But in these times, we feel it's that energy to create a safe space for your family.
I'm very lucky that I get to work with my family and friends here in this business. We originally worked from our dining room table and then moved to the garage and now a factory. I have been lucky to have the help from my family and friends and pinch myself each day that I'm able to say I LOVE what I do.
Want to buy this candle?
Our Nest candle is available now. It's the best way to get exactly what you want.
---
2 comments
---
---