Candle of the Month – Childhood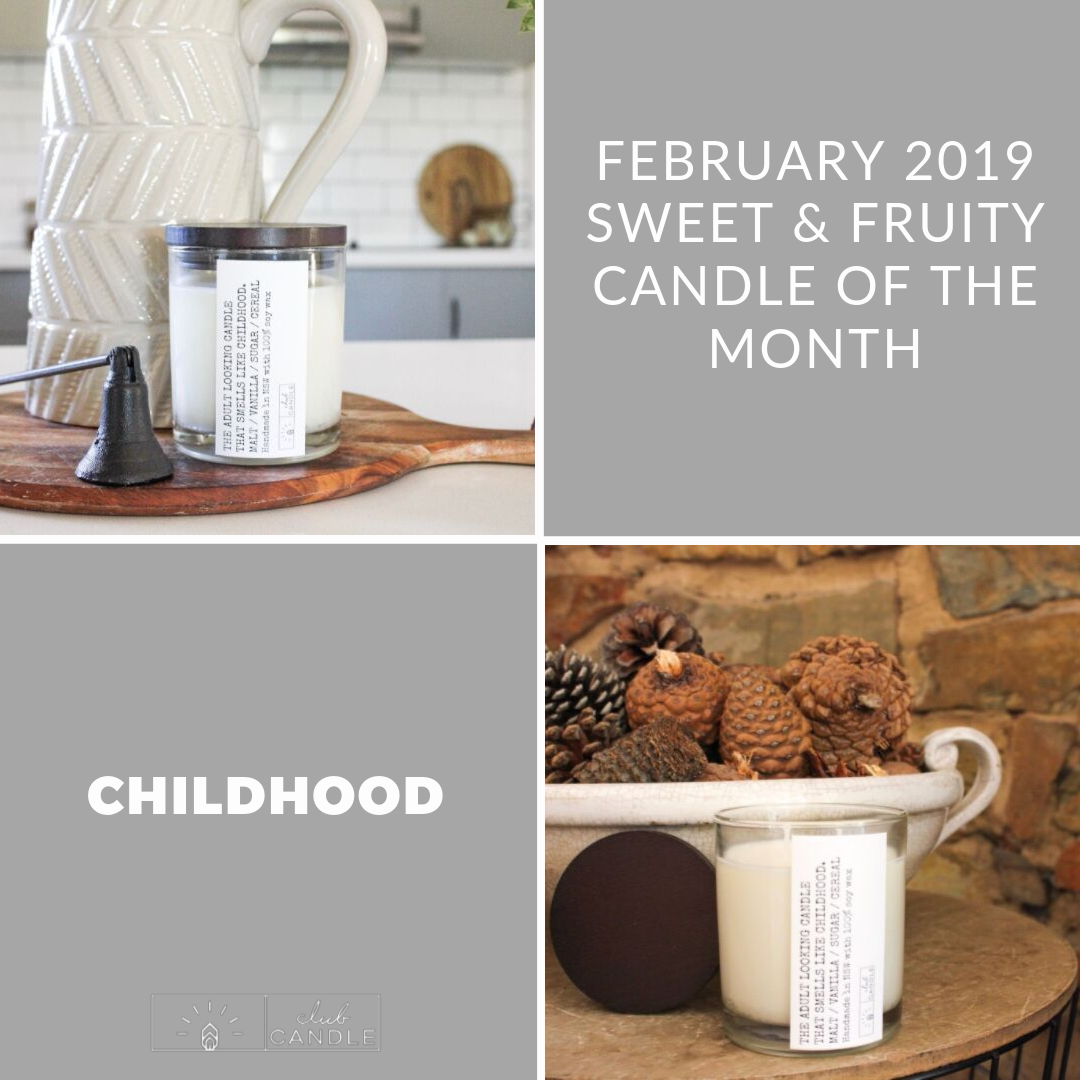 Our February 2019 Sweet and Fruity Candle of the Month is...
Childhood
THIS CANDLE LOOKS ADULT BUT SMELLS LIKE CHILDHOOD.
MALT / VANILLA / SUGAR / CEREAL
Being an Adult is hard! This candle will take you back to the joys of childhood where there were no bills, no responsibility and no worries.
Think a big bowl of sugary cereal while you watch cartoons in your pjs, with no worries in the world. If only we could go back to that life. As a kid all we wanted was to grow up and be an adult and once we get here – it's not as much fun as being a kid was.
We push our boxes to the limit with a different candle sent out each month. You won't see the same fragrances over and over. We have so much fun seeing what we can put into the box. Join Club Candle Australia today and get something fun to surprise you in the mail each month.
---