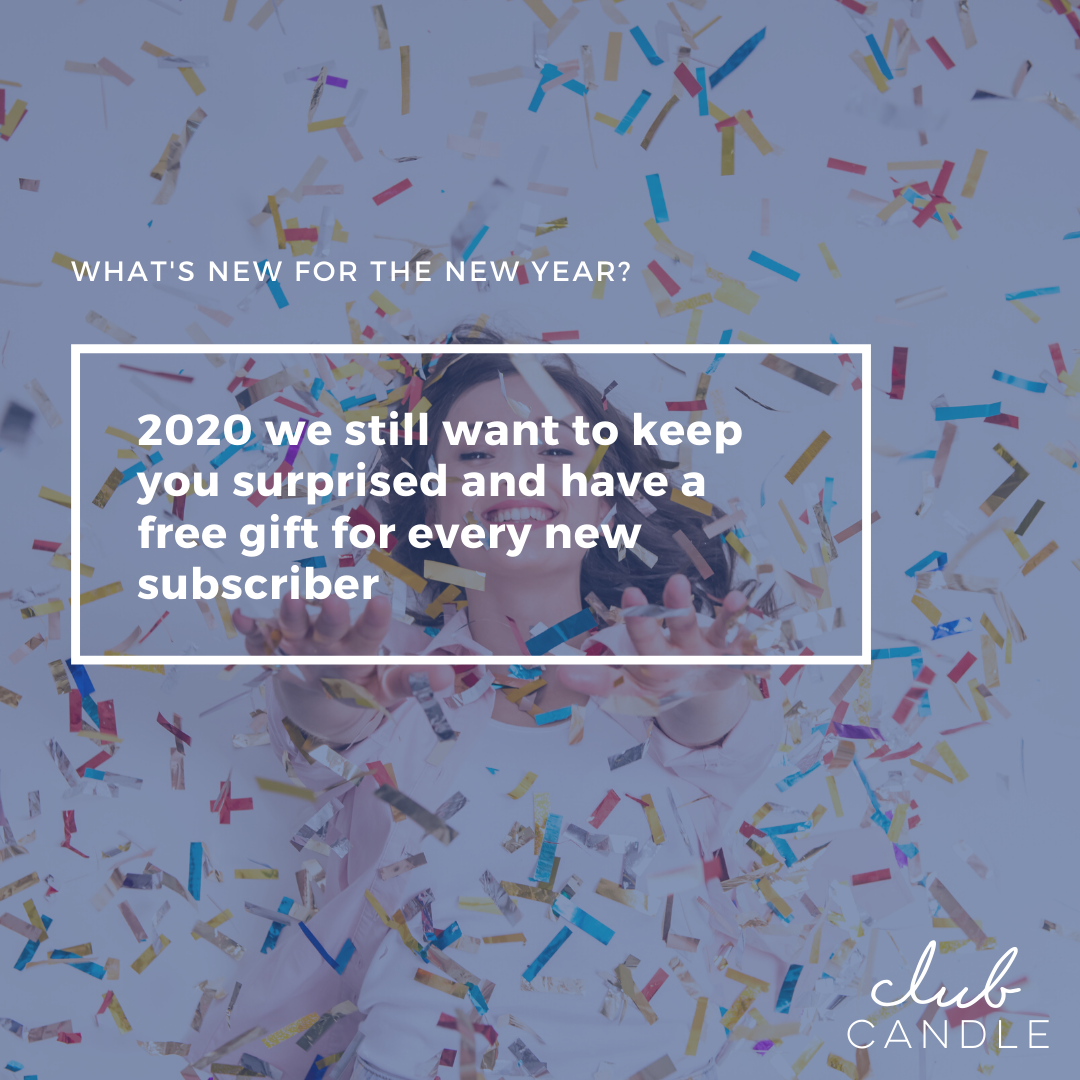 Happy New Year and here's to an amazing new decade. We wish you all the best in health, happiness and wealth in 2020 and I thought it was a great time to talk about what changes we have in store for you. I mean it's the perfect time for a fresh start, right?
This year we still want to knock your socks off with every new candle we create. I have sourced some amazing candle containers and have so many new scents it's going to be such a hard job just choosing the best 24.
I wanted to make a bit of a change to the way the subscriptions work and about the same time last year was when we got a whole lot more transparent and cut the costs of our boxes and stopped building in the cost of shipping. It was a big change, OK Huge change and I hope that you all seemed to like the open honesty.
I believe business should always be evolving and we need to make sure we keep up with the changing times and technology. Codes are killing us. In December we had a code that somehow triggered over $100 off a product and killed our profit margin. Club Candle is just a small business. We don't have multiple locations or even multiple staff. There is just me and occasionally my family that help out with this brand of mine. We have so many codes out there and it's hard to keep track. We have discounts for set amounts and percentages. Our most expensive product used to be $40. In the last few months, we had sooo many requests for a pre-paid option we introduced three. The new 3, 6 or 12-month packages now offer the customer the ability to pay upfront, set and forget. It also now takes our most expensive item from $40 to $390 so you can see how discounts make a HUGE difference to these babies.
This year I want to focus more on giving you something as a bonus for your money. I want to introduce the free gift where any new subscriber in 2020 will receive a free gift to the value of $14.95. We have some cool gifts lined up but the first new subscribers will receive a free wick trimmer. They will keep your candles trimmed and ready for their next burn.
If you are a new subscriber this year jump on our mailing list to receive the free code.
---