MY "EVERY OTHER NIGHT" ROUTINE by ROLLY Mag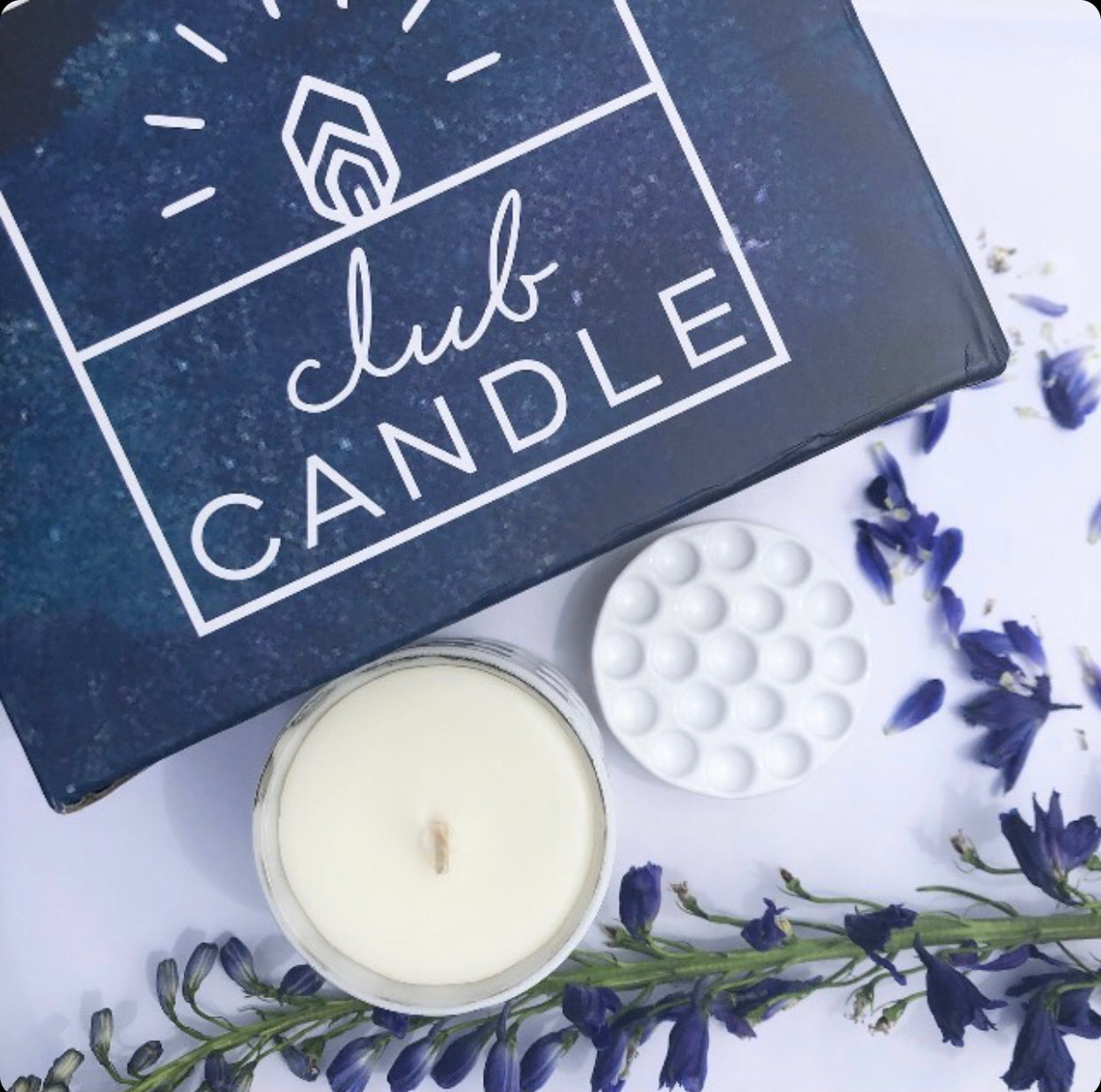 Hello friends!
Recently, I shared my PM skincare routine. It is quite extensive… but honestly, that's just what I use on a regular night!
Every other night, includes different products and rituals to help prepare both my skin and my mind for a restful and restorative night.
The first thing I do once I'm out of the shower, is light a candle.
There is nothing more cosy than the soft aroma of a flickering candle… agreed?
My candle of choice lately has been the Shea Butter scent I received in my Club Candle subscription. (Gifted)
With notes of French vanilla and sandalwood, this candle is almost good enough to eat. It's perfectly sweet but also warm (that's the base notes coming through!)
To me, turning off the other bright lights and spending my night by candle light and with my salt lamp helps me to begin "winding down".
My phone is still a big distraction during this time, and I am trying to work on removing it from my night time routine. But for now, lighting my candle is the end of my "day".
I can retire from making decisions, answering questions and planning. All that I need to do is pamper myself. These acts of self care are by far my favourite time of day!
Once a week, I use the Good Molecules Overnight Exfoliating Treatment. It's the only product of its kind I've ever tried, and I must say, although it's relatively gentle I still feel a slight tingle when I apply it. The morning after I used this, I do notice a significant improvement in the overall texture and the brightness of my skin. (Gifted) 
At least two days after this overnight treatment, I use the Medik8 Crystal Retinal 1. I also only use this product once a week. I thought retinol was only used for anti ageing… but this product is actually designed for entry level retinol users- like me! I am hesitant to use this more than once a week just because I do have sensitive skin. It isn't overly irritating, and the next day results are astounding (like, seriously! The glow! The even tone!) but I don't want to overload my skin. (Gifted) 
Another once-a-week skincare ritual is the Midnight Silk Sleep Mask by Beach Way Aromatics. After putting a lot of actives on my face throughout the week it is nice to put on something soothing. This mask goes on as my last step in my skincare routine and I wear it overnight. It smells like green tea which is so lovely and it is not a greasy formula so you can hit the pillow without too much waiting around for it to dry! 
The last few steps in my skincare routine are lip balm, cuticle cream and hand cream. I keep these items on my bedside table in easy reach.
I also like to write in my journal just before bed. It's a good way to clear my mind and "let go" of my day so I can truly switch off.
Ideally, I would read a chapter or two of a book but I'm reallllllly struggling to get back into reading. Year 12 just sucked out all of the fun!
So I'm working on implementing that back into my night time routine.
I turn off my salt lamp and switch my phone to aeroplane mode and the very last thing I do is blow out my candle. I try to do some deep breathing exercises as I take in the final remnants of the delicious scent.
And then, I truly feel ready to sleep!
I would love to know… what's one step in your routine that helps relaxes you? Is it a candle, like mine? If so, what's your favourite scent? I'm a sweet girl all the way!
Try Club Candle for yourself here.
Follow along on IG @rolly.mag>>> https://www.instagram.com/rolly.mag/
Love a bargain? Me too! Find a bargain in my Discount Directory >>> https://rollymag.home.blog/rolly-mags-discount-directory/
And say hello via email >>>
---
209 comments
---
---