Candle of the Month – Vetiver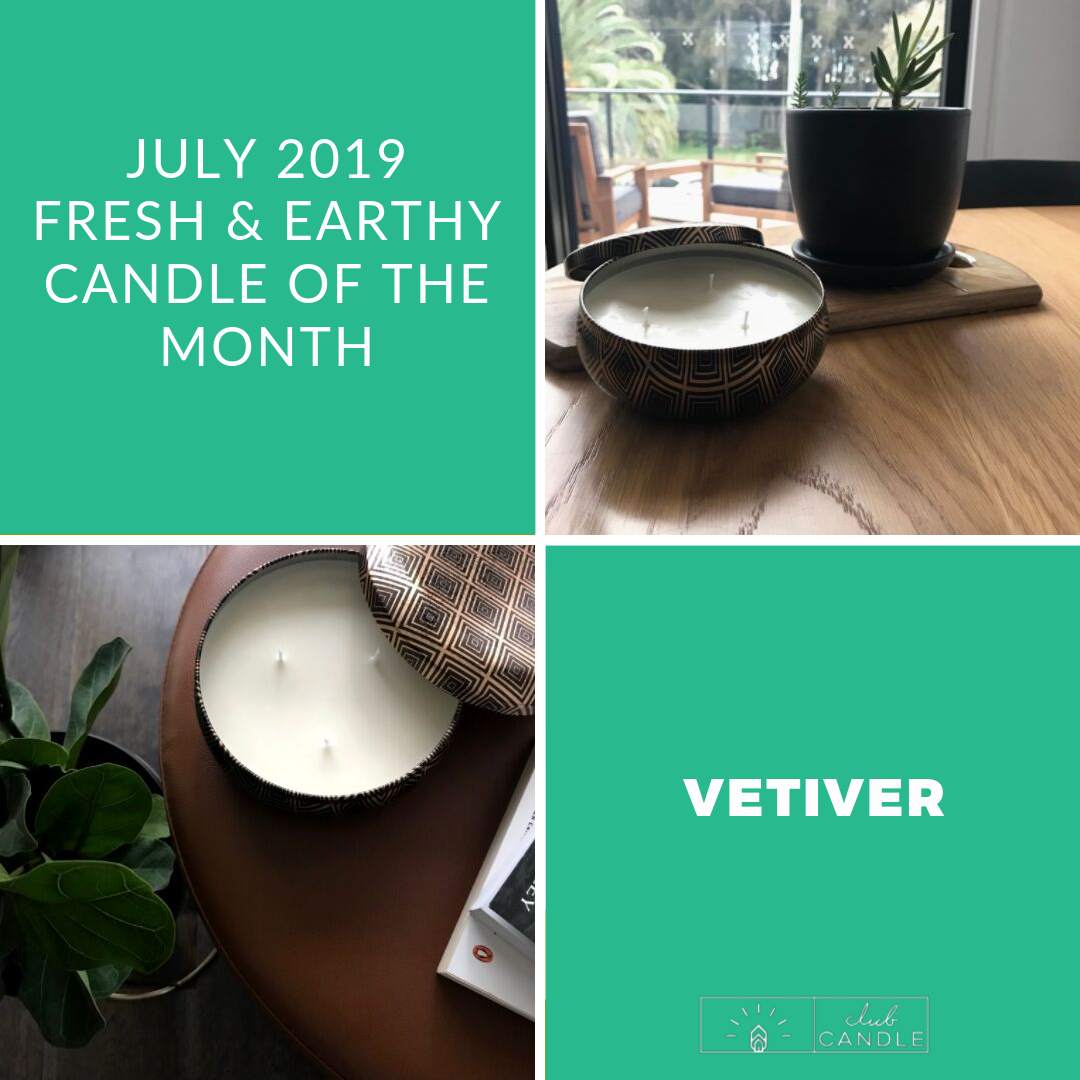 Our July 2019 Candle of the Month is...
VETIVER
Calming and grounding
Earthy / Woody / Herbaceous / Smoky
Vetiver is a classic scent. Used in most men and some women's perfumes on the market today as a fixative. You'll find light citrus notes mingled with clove, cedarwood and patchouli. Using a natural wax blend with a clean burn lasting close to 65 hours. 
We've included natural Vetiver essential oil which has been known to soothe and calm nerves and relieving stress.
This candle must be burnt while wearing warm woolly socks, sipping on a hot cup of tea and snuggled on the couch with a comfy throw rug. This is the kind of candle that's perfect for Winter. 
Vetiver is an ingredient used in most men's fragrances on the market today. With its strong masculine and woody scent it adds a depth to perfumes with its almost bushfire like smokiness.
This candle was poured in a lux black and gold tin, with 3 wicks and a stunning gold foiled label. 
This has to be one of our favourite scented candles of the year and the good news is they are all sold out. We had a huge month here at Club Candle headquarters this month and these babies have all gone to amazing homes. We're already getting great feedback from you all so keep the pictures coming and thanks for making this such a fun month.
For your chance to pick up a great candle in next months box, join now. Our Club Candles subscriptions fill fast and we like to get into the studio and get pouring mid-month. So you get a fresh batch of candles and we get to wrap and pack them with care for the end of month rush. The candles are shipped the 1st day of the month so look out for us soon on your doorstep.
---