Candle of the Month – Midnight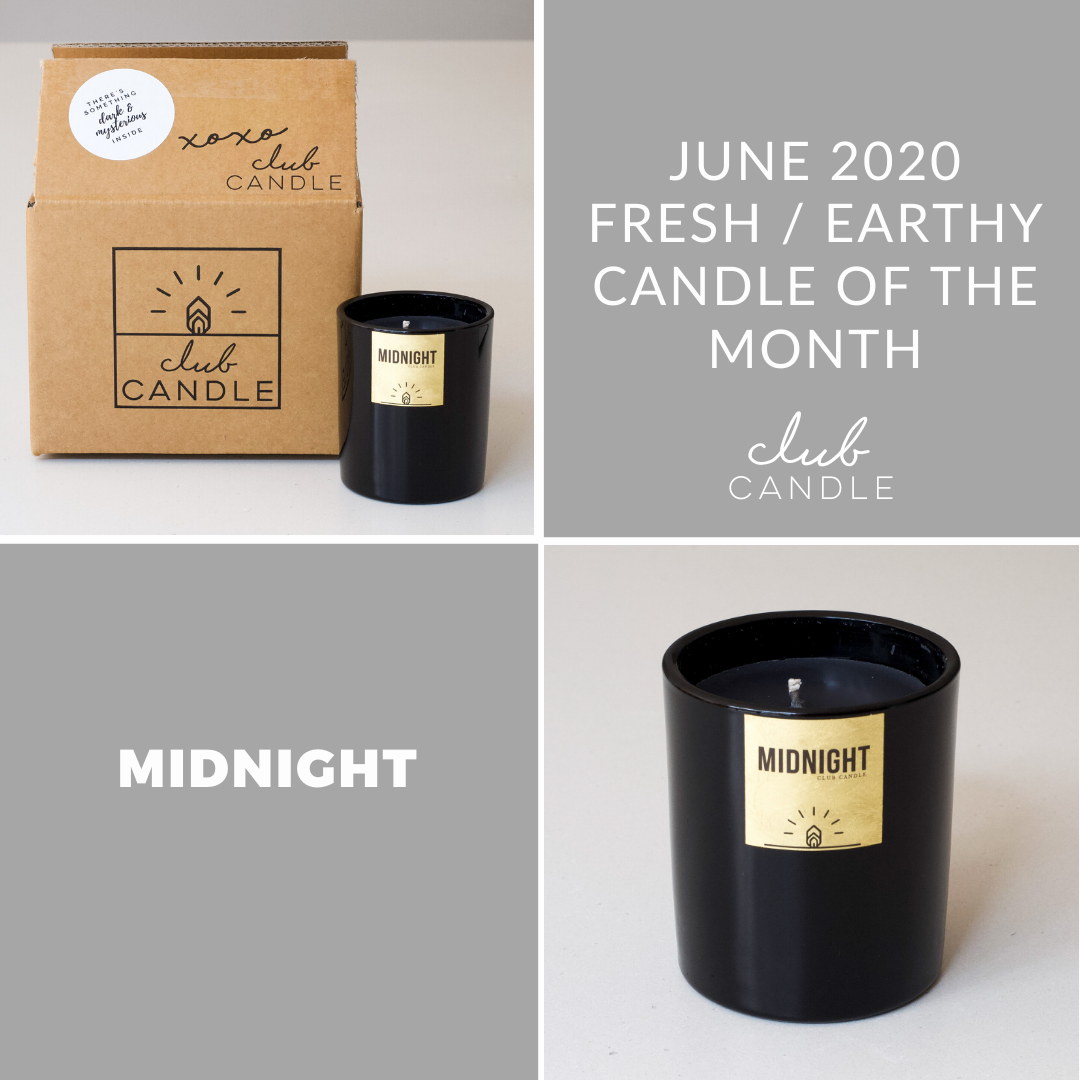 Our June 2020 Sweet / Fruity Candle of the Month is... Midnight 
The moment when one-day changes to the next. Blackberries, jasmine, leather, pepper, sandalwood and patchouli essential oil. This luxurious scent is light and intriguing as the beginning of a new day.
We wanted to play with a dark, coloured glass and wax and needed a dark fragrance to compliment. Midnight is quite a masculine scent with leather, patchouli and sandalwood found in most men's fragrances, here it has been enhanced with the lighter notes of jasmine and blackberry. The label is perfection with the bold gold standing out light a bright light in the darkness.
Club Candle was created to bring you different candles monthly. Just like with a wine subscription you get different bottles and types we wanted to create that same suspense where you just never know what you'll get. Each month we play with unusual combinations and candle containers to keep you guessing. The great part about becoming a candle Club member is that you aren't locked into contracts like at the gyms. If you want to stop your subscription for any reason, it's OK. We won't make you feel bad or guilt you into a sale. You can also pause your candle subscription so if you want to take a bit of a break you can set your account to restart with your need. Take a look at my favourite the surprise subscription where each month we change up the scent, so one month might be the Fresh / Earthy and the next might be the Sweet / Fruity. It's a great way to 
get a bit of everything.
Want to buy this dark and mysterious candle?
Our Midnight candle is available now. It's the best way to get exactly what you want.
---