Candle of the Month – Lavender and Cucumber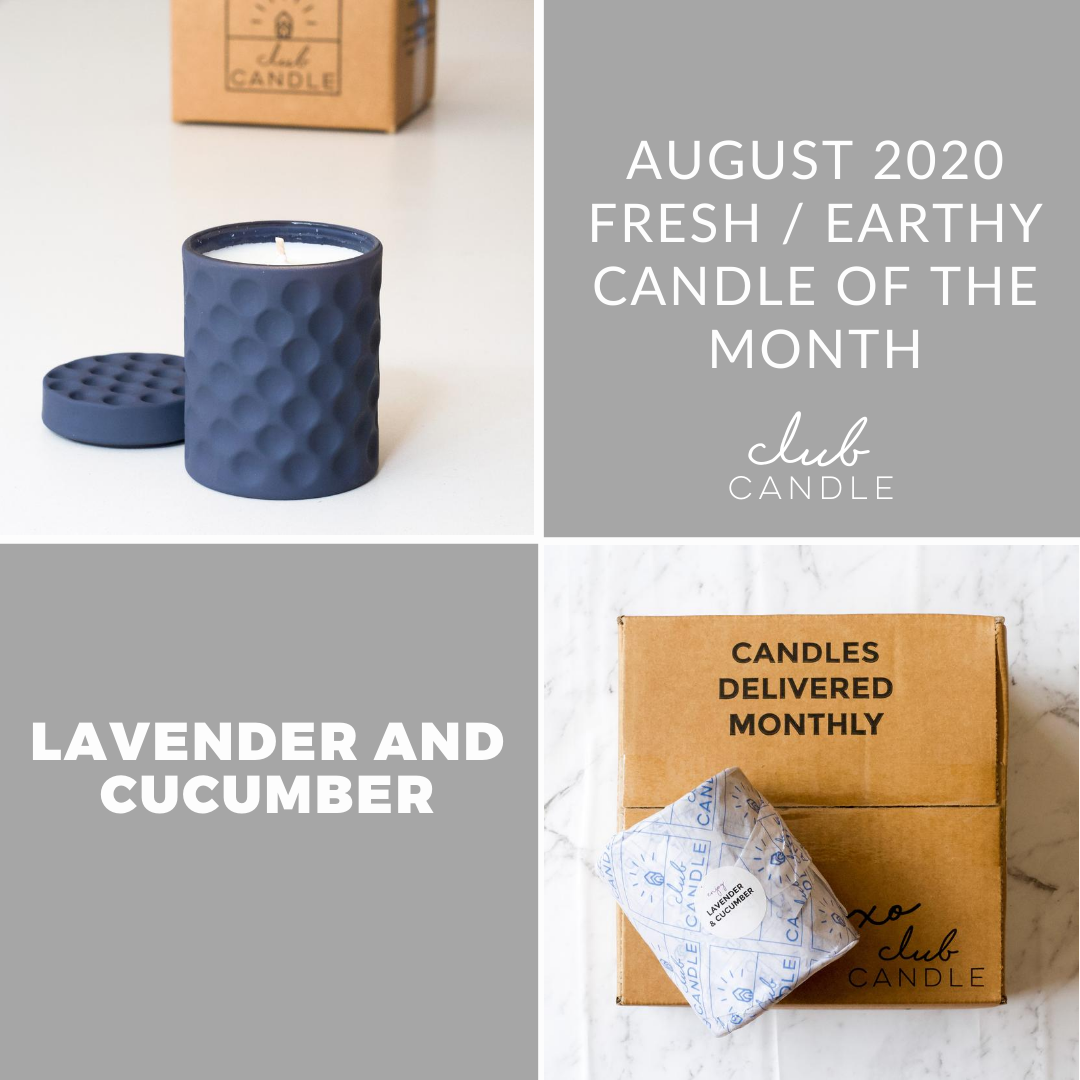 Our August 2020 Fresh / Earthy Candle of the Month is... Lavender and Cucumber
This calm and cool scent makes a bold statement with Lavender, Seagrass and Cucumber. It's a coastal retreat in a candle.
The matte grey of this candle container cried out to me a clean scent. I'm lucky to live close to the water and really love the cool crisp scent that comes off the sea. I know when people think lavender, they picture the lavender from their Nanna's garden, or the paper inserts that used to line her chest of drawers. Lavender to me is such a calming scent and it can be quite beautiful when blended with a fragrance like cucumber.
Candles can create such different effects in your home. Whether you burn them of a night before bed to help calm your mind from the busy day you've had. Some people burn them to create a warm homely feel, others a clean and energising vibe. It's these moods that I love to create. When I plan each month it's not just throwing together a fragrance and a jar. I like to create a mood board of the different types of 'ingredients' and the emotion I'd like the candle to embody. Of course, blending it all together is a fun part of the whole thing, but I'd really like each month to have a purpose. That's why I'm now sharing with you all the mood boards that we use to help us design the concept for each monthly candle.
Becoming a Club Candle subscriber doesn't lock you in. If you pay be the month you are free to pause or cancel at any time. All you need to do is log in to your account or reach out and ask. We promise there won't be any guilt trips.
If you haven't made the leap to Club Candle customer, why not try us out. If you love candles as much as we do, I promise we will surprise and delight you each month with an everchanging candle concept and design.
---