Candle of the Month – Gold, Frankincense and Myrrh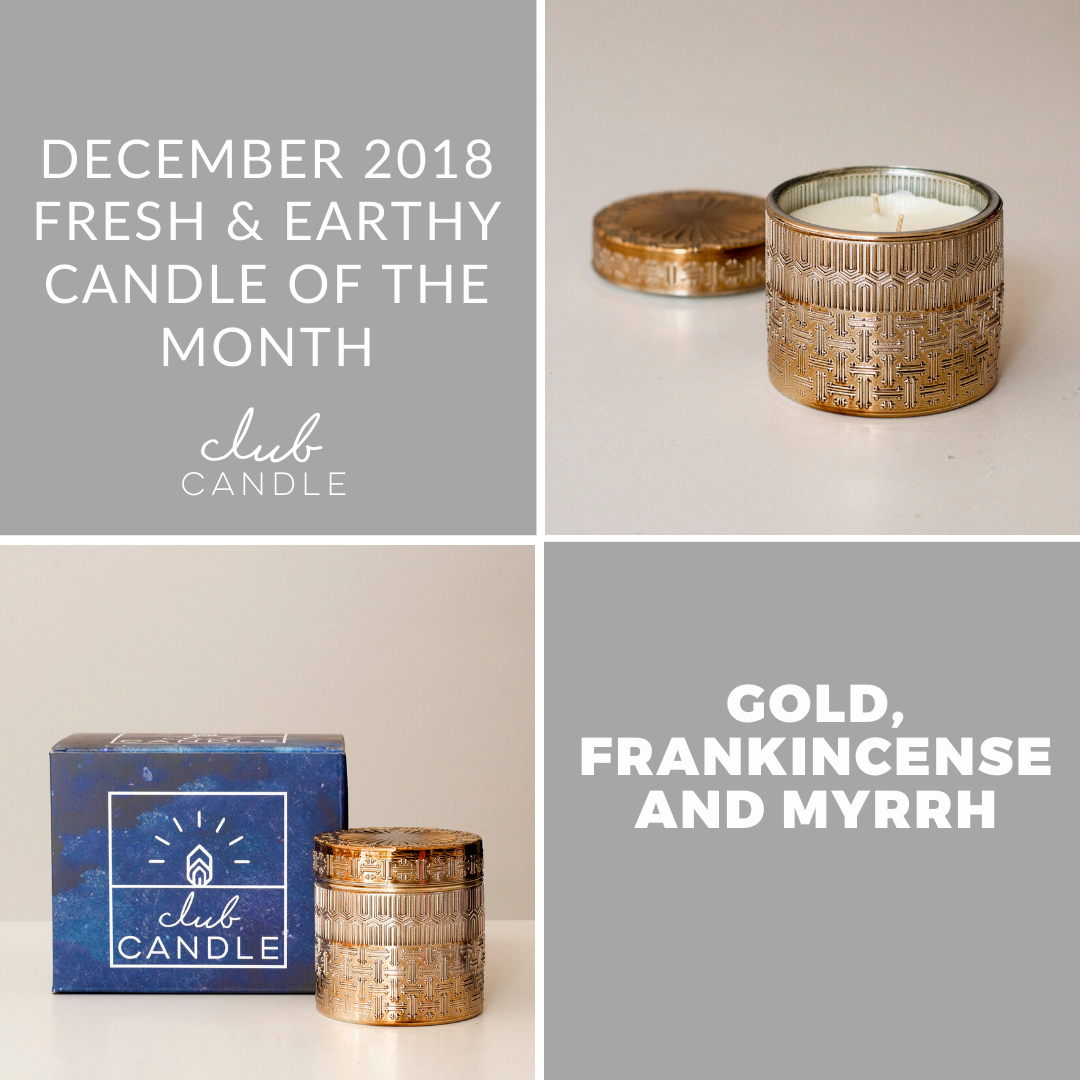 Our December 2019 Fresh and Earthy Candle of the Month is...
Gold, Frankincense and Myrrh
Earthy amber and frankincense has been enhanced with the richness of myrrh balsam, patchouli and cinnamon. It's the essence of Christmas all poured into a beautiful gold reusable vessel.
This scent is not a common one used around Christmas, you will usually find Christmas scents like cookies, trees, snow and candy canes (yes these are all candles we've made in the past. This year we wanted to push ourselves with something different. Using a deep and rich scent like Frankincense and Myrrh, of course, we had to pour it into this gorgeous gold jar that can be reused long after the candle is extinguished.
We all know the story of the three wise men that bought gifts of gold, frankincense and myrrh but did you know the reason behind it?
The Gift of Gold
Gold just as it is today is a valued commodity. In ancient times due to its rarity was seen as a treasured valuable gift fit for royalty.
The Gift of Frankincense
Oils have long been used as a fragrance, Frankincense is a powerful resin that is hard to obtain and for that reason was primarily used for ceremonial worship of a deity.
The Gift of Myrrh
This fragrant oil was used in temples and seen as a holy ingredient, used in small doses.
So how does a Club Candle subscription work?
Whether you want a delivery every month or 1 box to arrive before Christmas, we have the subscription package for you.
Choose your pack and your subscription length.
Receive your first box at the start of next month. Then all future boxes will be dispatched on the 1st of your chosen month.
With no lock-in contracts, you can skip, pause or cancel your subscription at any time.
Refer your friends to receive a FREE month
---
1 comment
---
---