Candle of the Month – Ginger, Gardenia & Cyclamen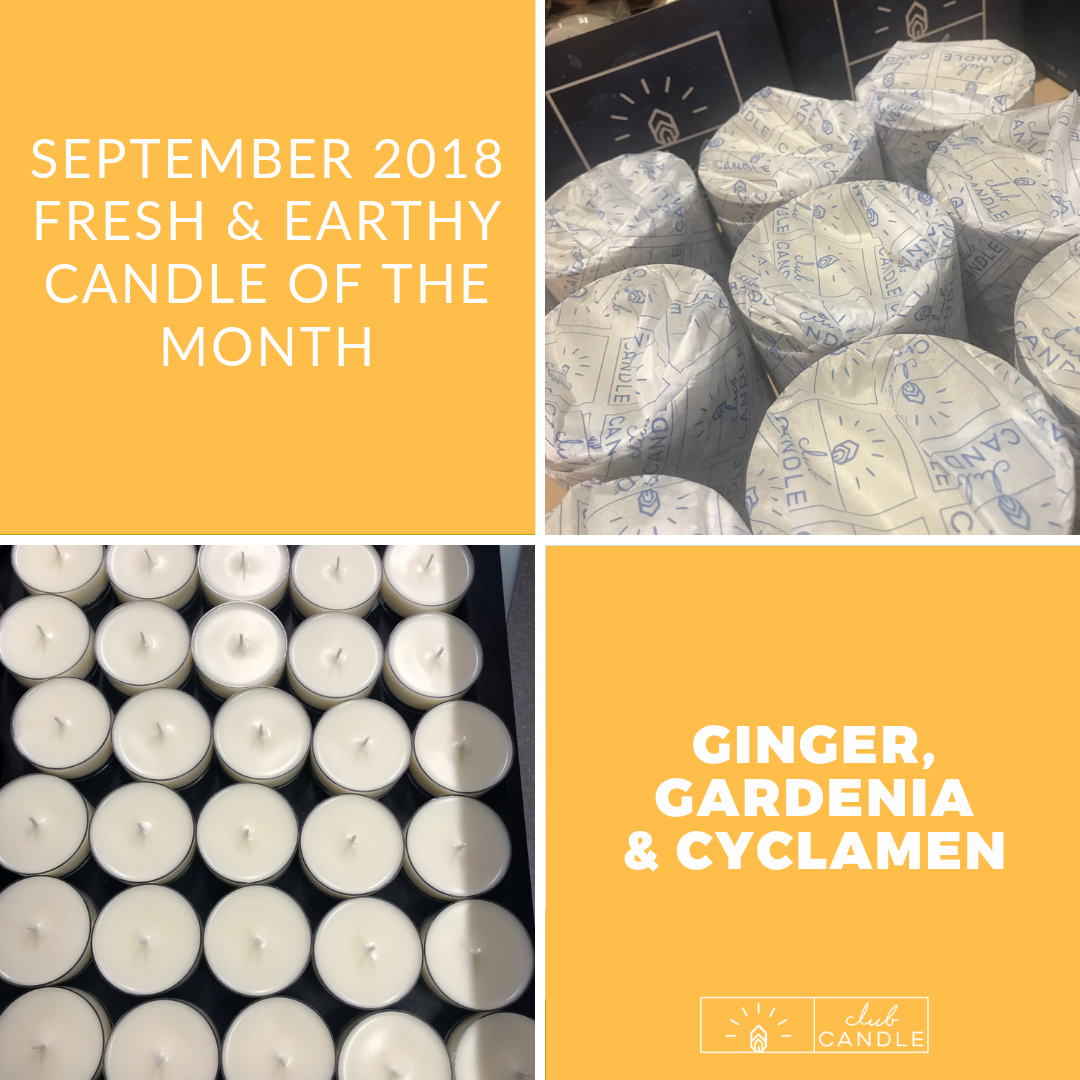 Our September 2019 Fresh and Earthy Candle of the Month is...
Ginger, Gardenia & Cyclamen 
This oriental floral mixes
Top notes of cyclamen, ginger, honeysuckle and verbena
Heart notes of jasmine, peony and gardenia
Base notes of musk, sandalwood and vanilla.
Floral candles aren't my favourite thing in this world but we do try and cater to all fragrances. This candle had really gentle notes of gardenia and peony. The hint of ginger complimented the florals perfectly. 
This floral fragrance has been blended perfectly to scent your home with a delicate bouquet every day.
Want to buy this floral candle?
Our Ginger, Gardenia & Cyclamen candle is available now. It's the best way to get exactly what you want. Click here to get it now
Each month we try and surprise you.
With a scent, you may not have tried before and a candle jar that's always different. Just like how the seasons change and you move or add new things in your home we like to have a bit of difference with candle containers that can change up your space. Whether its the size, style or colour we hope to keep you guessing each time you open one of our Club Candle subscription boxes.
Try a box today, we have our 1 off boxes available to try before you subscribe.
---