Candle of the Month – Clean Cotton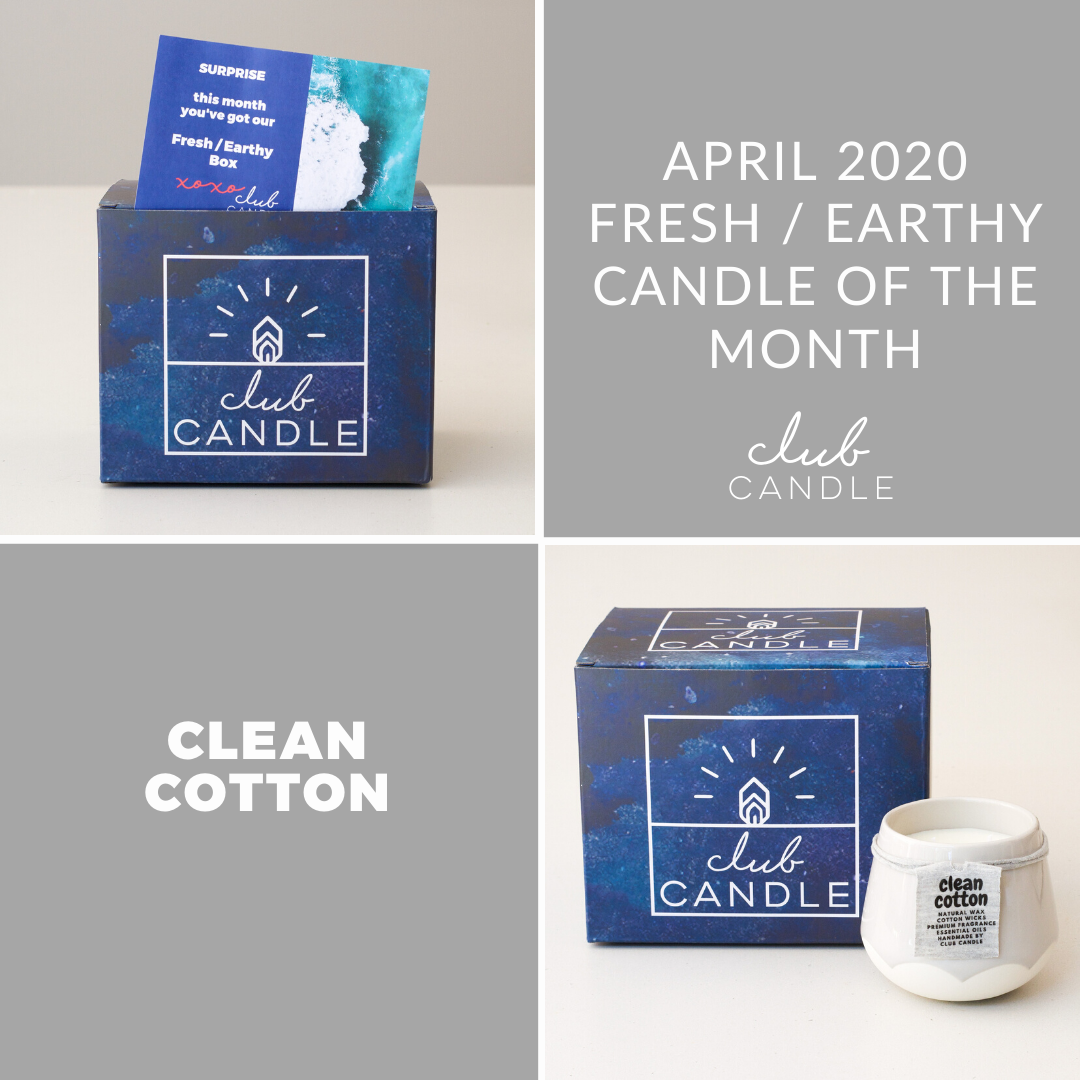 Our April 2020 Fresh / Earthy Candle of the Month is...
Clean Cotton
Is there anything better than fresh sun-dried sheets? This soothing scent is just like that.
Fresh lemon / laundry powder / coconut / ozone / green apple
So, this is a weird fact about me. I love fresh sheets. I always find you have the best night sleep when the sheets have been washed and dried on the clothesline in the sun. I don't know about you, but the scent of fresh laundry seems to leave me energised. So you can see why I choose this scent.
I had the vessel first.
I found these containers that are actually latte mugs and they had the raw concrete at the base and the smooth colours of pink, grey or white dripped from the top. I like to create a story and match the scent to the jar and I couldn't find a fragrance that complimented the container. Going through my candle library – yes I have both a wall of candle fragrance I thought I was looking for a sweet almost icecream scent and then I opened this one. The aroma of Clean Cotton arose from the sample and I knew it was a match made in heaven.
With coronavirus putting us all indoors, it kind of worked out to be the perfect scent. I've had so many of you reach out to me and rave about this candle and at the time of writing, we are almost sold out of this box. Yes, I did keep one just for my personal collection.
Past Candles
Did you know that you can get our past candles until sold out? We like to have them available in case you fell in love and want more, or for those of you that just want to try and see what we are all about. Take a look and if you're a subscriber already you'll pay just $20 for any past candle delivered with your next box. Use your code at the checkout and if you can't remember what it is, send me an email at hello@clubcandle.com.au and I can help out.
Want to buy this comforting candle?
Our Clean Cotton candle is available now. It's the best way to get exactly what you want.
---