Candle of the Month – Autumn Leaves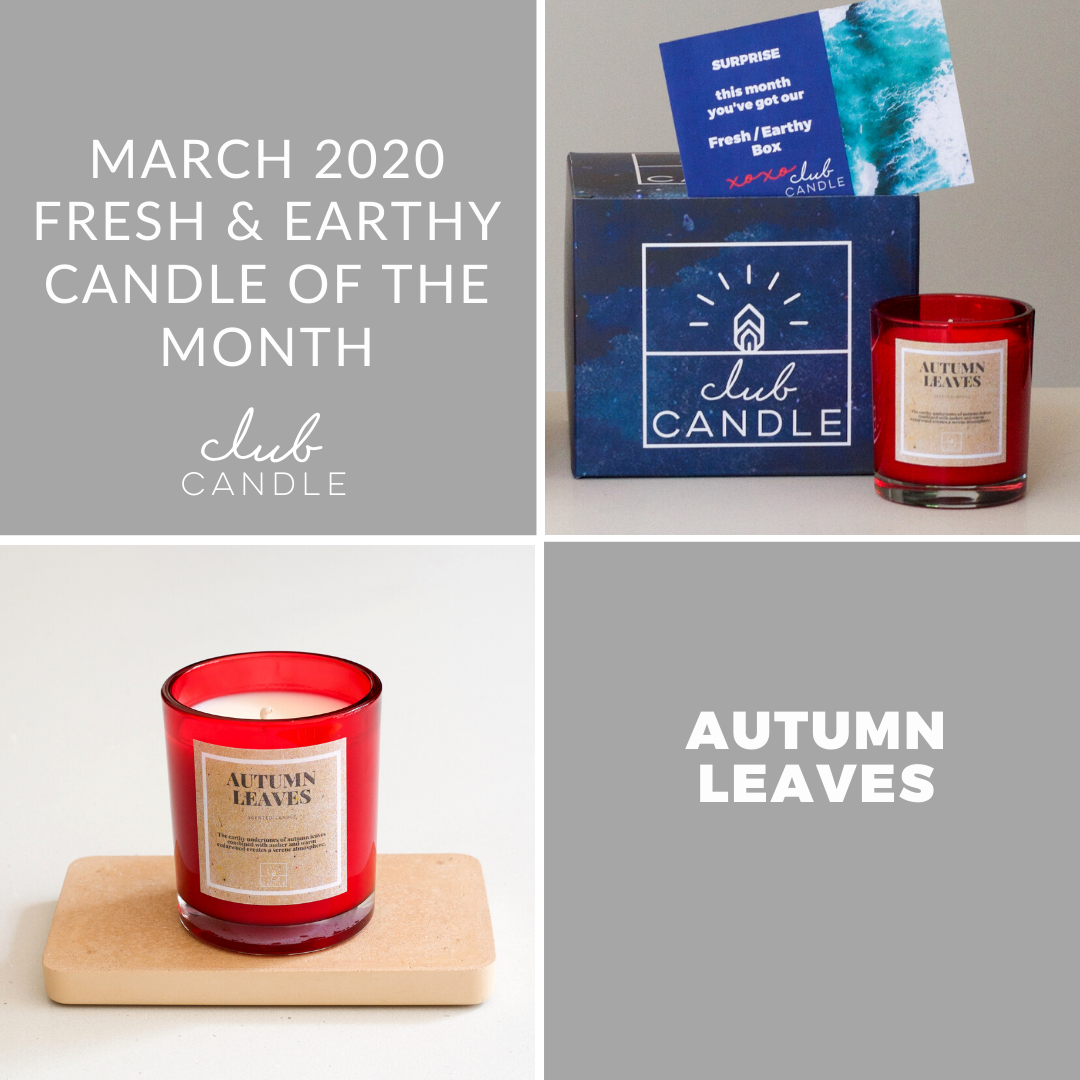 Our March 2020 Fresh / Earthy Candle of the Month is... 
 Autumn Leaves
Earthy undertones of crunchy autumn leaves have been combined with amber to calm the mind and warming cedar wood to create a serene atmosphere. Perfect of a night in the bedroom before you go to sleep for a deep and restful slumber.
With top notes of Bergamot, Amber and Orange.
Middle notes of Cinnamon Leaf and Nutmeg.
Base notes of Cedarwood and Sandalwood
This fragrance has also been Infused with Cinnamon, Orange and Cedarwood Essential Oils to enhance the aromatherapy.
The note of amber essence is often described as warm and woodsy making it a popular choice in candles, especially for cold evenings.
For a while, I have wanted to pour in the vibrant red jar. In most candles, you will see them used for Christmas scents, so I want to change that up and when I first saw this jar, I wanted to recreate the reds and oranges from falling leaves in Autumn. I topped the jar with a dark walnut wooden lid to bring a warm woody feel to the candle. I know the red might be a bit out there for some of you this far out of Christmas, but it's surprising how great it looks in my home. I have so much wood, concrete, white and green plants and the pop of red brings a warming feeling to the space.
So, the leaves may not be falling off the tress just yet. But who remembers having to rake them up when you were younger?
We had a massive liquid amber out the front of our home and my brother, and I would take turns raking the leaves into a huge pile and then stomping through them to hear the crunch. This candle brings back that memory with earthy undertones of autumn leaves combined with amber and warm cedarwood. I may even be guilty of crunching through fallen leaves when I see them to this day. xoxo Sandi
Want to buy this refreshing candle?
Our Autumn Leaves candle is available now. It's the best way to get exactly what you want.
---