Candle of the Month – Boysenberry and Macaron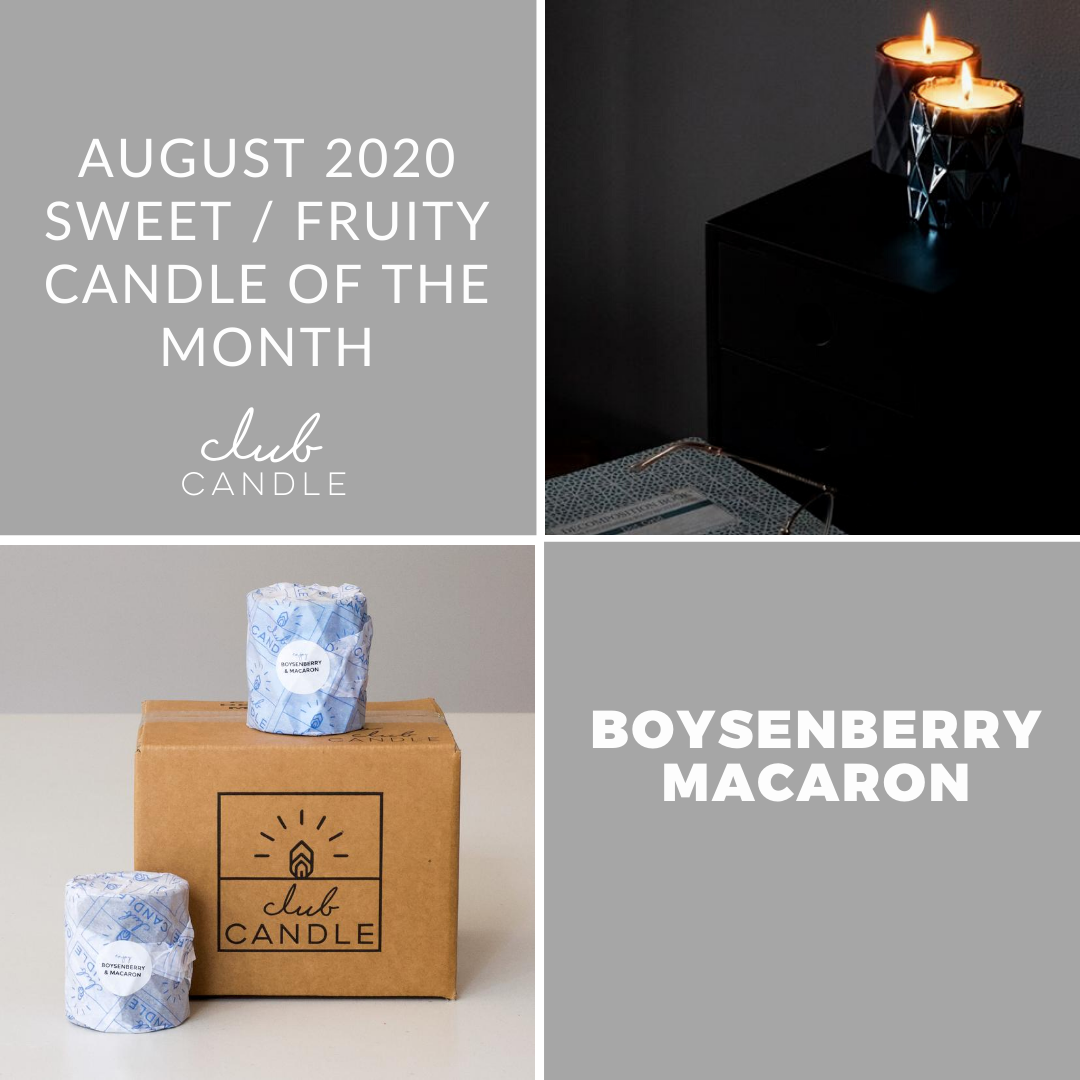 Our August 2020 Sweet / Fruity Candle of the Month is...
Boysenberry and Macaron
With the juiciness of a blackberry.
The floral character of a raspberry.
And sweet kisses of fluffy almond meringue.
Did you know that Boysenberry is a hybrid berry? It's a mix of raspberries and blackberries.
Our SCENT HINT this month was
I'm a French dessert
made with cookies
Did you guess from the clue?
We wanted to have a bit of fun and this month we really pushed the boundaries a little bit. Our scent was fun and fruity with a richness of berries and the sweetness of meringue. We actually had the jars in a dark boysenberry colour and a cream but with the world a little different lately it has been harder getting the stock that was once readily available. We didn't want to push the date of this candle as we had been wanting the flexibility to add a larger gift like the Antibacterial Hand Cleanser from our friends at Absolutely Gorgeous. Because the pump bottle was so big, we needed to add it to this pack with the 2 candles, so we were able to fit them all in the box.
Every now and then we like to support other small Aussie businesses like ours and pick up a little bonus to add to the box. In the past we'd added body products, tea, chocolates and lollies. If you or someone you know owns a small business we'd love to support them too. Send us an email and let us know a little bit about them.
With each month different from the last it gives us the chance to be creative. To experiment with new fragrance combinations and unique jars. We like that we're a bit different from everyone else. If you'd like to come home to unique candle jars and scents then why not join the candle club – you deserve it!!
Want to buy this candle?
Our Boysenberry and Macaron candle is available now. It's the best way to get exactly what you want.
---
3 comments
---
---