Candle of the Month – Amber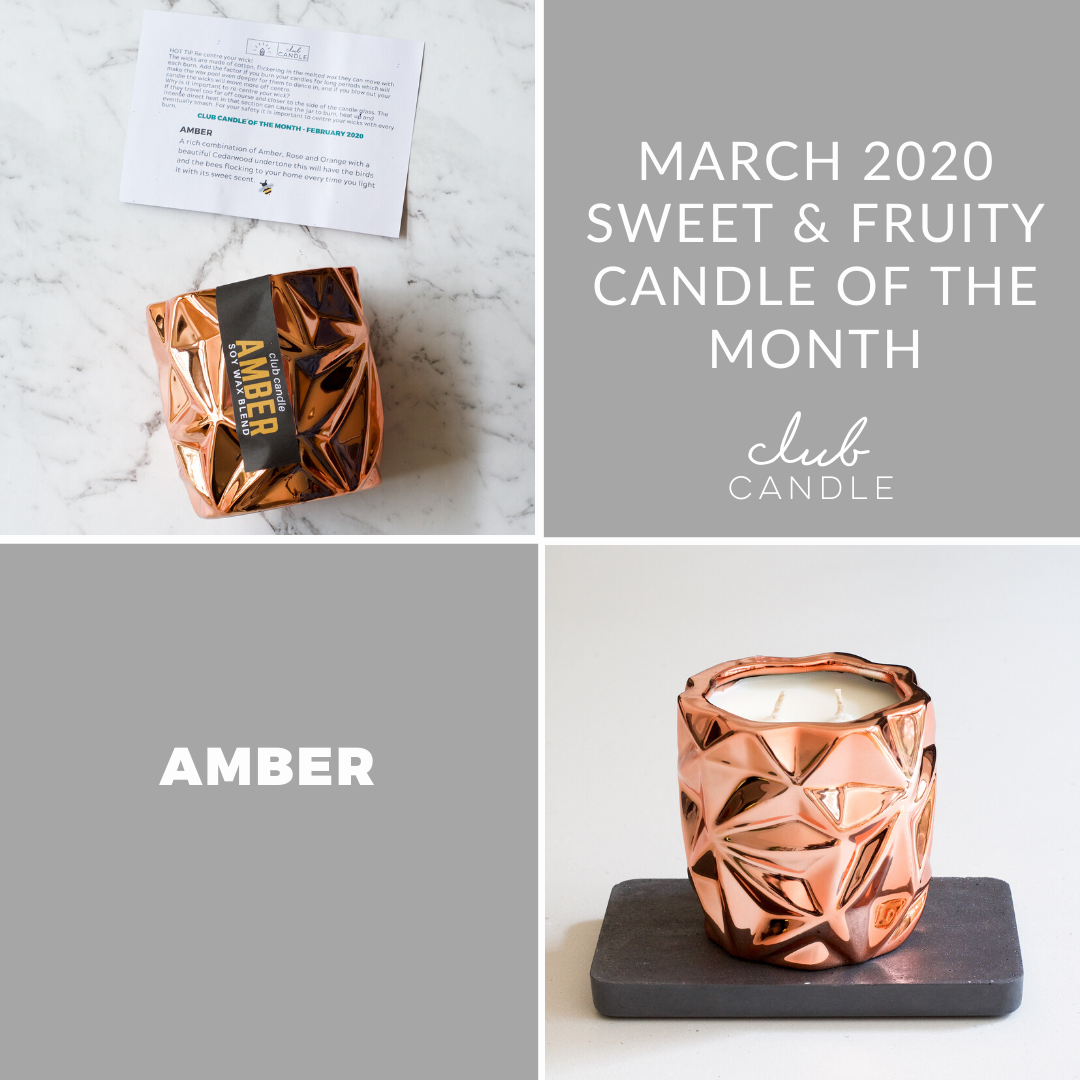 Our March 2020 Sweet / Fruity Candle of the Month is... 
Amber 
A powerful combination of Rose, Amber and Orange with a calming Cedarwood undertone this sweet scent will have the birds and the bees flocking to your home every time you light it. 
Top Notes: Orange and Lemon Zest
Middle Notes: Rose, Amber and Lilly of the Valley
Base Notes: Cedarwood, Vanilla and Musk
I'm not much for florals, the rose and Lilly of the Valley are so gentle in this mix, and I love the play of the rose gold jar combined with the subtle rose scent. I swear when we were pouring this candle it was a warm summers day and we had bees buzzing about the factory. I think they thought there was actually a floral garden in there. The cedarwood and amber in this candle ground the scent and stop it from being too overpowering.
This jar! It was so bold and when I first saw it I knew we need to have a bold scent to match. We have a library of fragrances here at Club Candle and usually, we will choose the jar first and then find the perfect scent. Sometimes it takes a while and other times there is one and only scent that seems to be made for the candle container. With the Amber scent + this bold geometric jar, we had a perfect match to create a love affair of floral and wood.
Not sure if you will be a lover of the Club? It's OK, not everyone can love every scent we choose. That's why you can buy from our past candles. It's a great way to see exactly what you're getting.
Want to buy this refreshing candle?
Our Amber candle is available now. It's the best way to get exactly what you want.
---